Royal Rehab is Australia's leading provider of rehabilitation and disability services.
Welcome to Royal Rehab Public Rehab Services
Royal Rehab Public Rehab Services, is part of the Royal Rehab Group – a leader in rehabilitation and disability services for over 120 years. 
Born from the compassion of one remarkable woman over 120 years ago, Royal Rehab continues to enrich the lives of the people it serves.
Our skilled multidisciplinary team of healthcare professionals support people to achieve as much independence and quality of life as possible. This includes assisting people to adjust to changed abilities, relearn skills and gain new ones, and reintegrate into their homes and the community.
We recognise everyone's circumstances are different, and independence comes in many forms. Each person's individual goals mean everything to us as we work together to discover what is possible.
We are motivated by our vision – a world without limits for people with disability, illness and injury.
Hear from Selina, our General Manager, as she shares her personal motivations and the key aspects she values in her role as the GM of Royal Rehab Private Ryde. Selina also talks about the exceptional qualities of her team and provides you with a glimpse of the remarkable experience awaiting you as a patient at Royal Rehab Private Ryde.
What motivates and drives you as a person?
What is important to you as the General Manager of Royal Rehab Private Ryde
What makes your team special?
What can patients expect at Royal Rehab Private Ryde?
Royal Rehab was a training school for enrolled nurses from the 1960s to the 1990s. Graduate nurses have led the development of rehabilitation nursing research in Australia.
Coorabel opened on 5 August, providing rehabilitation for 114 non-acute individuals and improving community hospital services. The facility expanded allied services, encompassing professionals promoting a healthy lifestyle and independence in physical, psychological, cognitive, and social aspects.
Following the increased focus on rehabilitation and the return of injured and disabled people to the community and workforce, the name was changed to Royal Ryde Rehabilitation Hospital.
Senior specialist in rehabilitation medicine, Dr Robert 'Bob' Oakeshott AM was successful in establishing Royal Ryde Rehabilitation Hospital as a centre of postgraduate medical education.
The name was changed to Royal Rehabilitation Centre Sydney to overcome longstanding confusion with other hospitals in the area.
On 18 October 1991 a new and exciting chapter for Royal Rehab began with the turning of the first sod for the construction of the new facilities
Royal Rehab Private Hospital opened on 29 November to continue inpatient and day patient intensive rehabilitation programs for people recovering from surgery, trauma or illness.
19th February marked the beginning of brand new facilities with the opening of the comprehensively equipped and technologically advanced 16-bed Brian Injury Unit and 20-bed Spinal Injury Unit.
Accreditation and Quality
Royal Rehab Private Ryde holds full current certification against the National Safety and Quality Health Service Standards (NSQHS) (Version 2). These standards were introduced by the Australian Commission on Safety and Quality in Healthcare in 2013 as industry standards for public and private hospitals. They were updated and revised in November 2017 following identified gaps in the first edition including mental health and cognitive impairment, health literacy, end-of-life care, and Aboriginal and Torres Strait Islander health.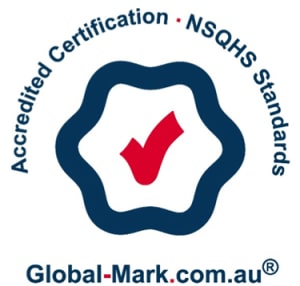 Latest News, Events & Blogs
The Royal Rehab Foundation
The Royal Rehab Foundation funds a range of programs, initiatives and services that supports independence and a greater quality of life for our patients.
Due to the kind support of our generous donors, our Foundation welcomes applications from Royal Rehab staff, on behalf of our patients when additional funding is required for their recovery, rehabilitation or quality of life.
Support could include:
Equipment purchases not covered by the NDIS
Therapy costs not covered by the NDIS
Disability services
The Royal Rehab Foundation does not fund business expenses, including salaries and wages, or items and services already covered by the NDIS.